Original Title . Opponent
Language . Swedish, Farsi
Domestic Release . TriArt (March 31)
Original Title . Opponent
Language . Swedish, Farsi
Domestic Release . TriArt (March 31)
Synopsis
In the aftermath of a devastating rumor, Iman and his family have been forced to flee Iran. As refugees, they end up in a run-down hotel in northern Sweden.
Despite feeling powerless, Iman tries to maintain his role as the family patriarch. To increase their chances of asylum, he breaks a promise to his wife and joins the local wrestling club. As the rumours start to resurface, Iman's fear and desperation begin to take a hold.
CAST & CREW
CAST

Payman Maadi (Just 6.5, A Separation, About Elly)
Marall Nasiri
Björn Elgerd
Ardalan Esmaili
PRODUCERS

Annika Rogell at Tangy (Sweden)
COPRODUCERS
Filmpool Nord
Film i Väst
Sveriges Television
Ape & Bjørn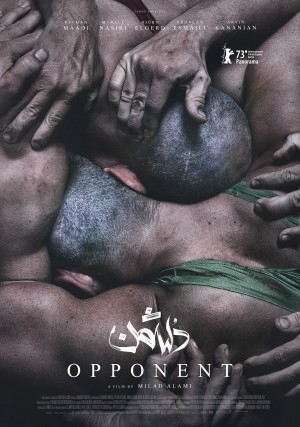 "A taut, timely tale... which reflects much
wider issues around freedom and tolerance"