Country . Belgium, France

Original Title . Le Paradis
Domestic Release . O'Brother (Belgium)
Country . Belgium, France

Original Title . Le Paradis
Domestic Release . O'Brother (Belgium)
Synopsis
Belgium, nowadays.
Joe, 17, is about to be released from a youth detention center. Should the judge approve his liberation, he will be allowed to live on his own. But when a new detainee arrives in his facility, Joe starts to question his desire for freedom.
CAST & CREW
CAST
Khalil Gharbia (Peter von Kant)
Julien De Saint Jean
Eye Haïdara
Jonathan Couzinié
PRODUCERS

Valérie Bournonville & Joseph Rouschop at Tarantula (Belgium)

Priscilla Bertin & Judith Nora at Silex Films (France)

Menuetto Films (Belgium)

FRENCH DISTRIBUTOR
REZO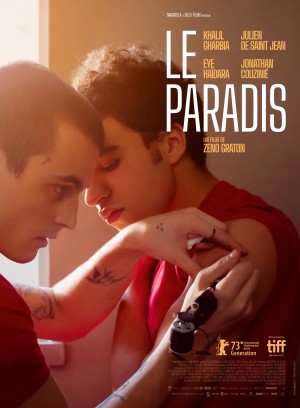 "Touching and subversive"